Immediate openings!

E-Commerce Developers

E-Tourism Consultants
---
About Us

MintValley E-Commerce (P) Ltd., is a pioneer in the technologies associated with the emerging digital economy. We specialize in providing E-Solutions, Office Solutions, Business Process Outsourcing, Tourism Promotions and facilities for Water Sports and Recreation.

MintValley's Partnerships with the major names in the E-business and Tourism sectors has offered its customers efficient, reliable and economical services matched to global standards.
MintValley's strategic location at Kochi (Cochin, India) has provided the advantage of a world class infrastructure, cost and high bandwidth allowance from the 'SAFE' cable networks and an excellent support from our dedicated team of experienced professionals.

MintValley Technologies (P) Ltd. is registered under the Companies Act of India, 1956.

MintValley is a promoter of Harbour Marina and many e-tourism, HVAC and commercial initiatives that have been consistent players in today's highly competent global Internet market.

We have all the expertise in the realms of developing communication infrastructure, developing state of the art software, providing complete Internet based solutions, specializing in Internet e-commerce, marketing, advertising, design, and hosting solutions all less than one roof.

We are up to date on the most recent developments in the web arena i.e. e-banking and other monetary transaction over the web since this is an area in e-commerce that requires the highest level of security and confidentiality.

MintValley Technologies (P) Ltd has all the answers to your e-business needs like:

| | |
| --- | --- |
| | Business to Business Solutions |
| | Business to Consumer Solutions |
| | Virtual or Serviced Office Solutions |
| | Business Process Outsourcing (BPO) |
| | IT infrastructure management |
| | Call center Solutions |
| | Internet Banking Solutions |
| | Intranet Workflow Solutions |
| | E-Governance Solutions |
| | Corporate Wide E-Mail Infrastructure |
| | Internet/Intranet Security Solutions |
| | Dynamic Web Design and Consultancy |
| | Web Sever Co-location Solutions |
| | Web Hosting solutions |
| | Customer Relation Management (CRM) Solutions |
MintValley Technologies are channel partners of many industry leaders thus guaranteeing a professional and reliable 24x7 service that matches your e-business needs at an economical package.

We have succeeded in bringing up a successful Internet based business as a place for prospective customers to look up product information; progress to an online store and from there evolve into a hub for business cycle automation, supporting web accessible transactions for a community of consumers or businesses.

The key software components we provide for e-Business include Merchant end server, Commerce server, Web server, Payment server and Catalogue server, Database, Firewall etc. MintValley E-Commerce (P) Ltd. helps you utilize market leading products, technologies and services to turn business visions into reality.
"We look towards the future with the same conviction and thrust to set tomorrows trends, TODAY!!"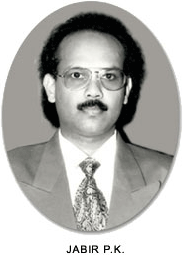 MintValley and it's projects are managed by Mr. Jabir. P.K. Professionally a Mechanical Engineer he had been in the Electro-Mechanical Contracting and Trading Industry in the Middle East for over 18 years. In the role of prime contractor on major projects in the UAE, he provided a wide range of quality mechanical solutions to many agencies.

Contact Jabir at : info@mintvalley.com


Law & Legal
Promoters of Lawyers India, Police India, Travel Laws, Asia Rights, India Rights and UAE Rights etc., involved in Legal Outsourcing, legal assistance, property law and legal literacy. View more at: Legal Outsourcing


---



click on the logo to enlarge

This site is best viewed in 800 X 600 resolution and optimized for however, it is still Friendly!

If you can't see the moving images in the site, click to get the latest Flash